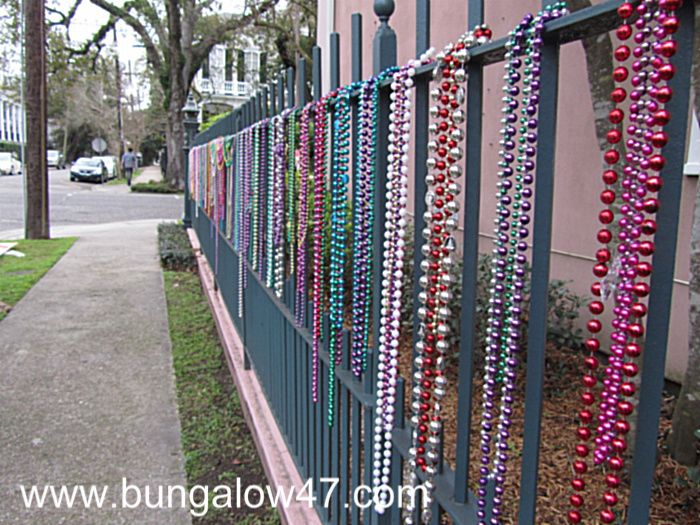 In celebration of Mardi Gras, my husband and I traveled to New Orleans this past weekend. Since we are non-drinkers, it seemed to be a funny choice for those who know us, but I had always had it on my bucket list. My mother's french ancestors settled parts of Louisiana back in the 1600's, so I always thought it would be interesting to visit the state and what better time to do it than Mardi Gras?
Mardi Gras
If you have never been, put it on your bucket list right now! But I have to warn you, it's not for the delicate. Before I get to the craziness, let me just explain how much I now loooove NOLA (as it's called). It is an incredible vibrant city, aside from the open drunkenness. There is amazing music wafting through the streets, vibrant colorful art decorating the city and storefronts, brightly hued houses everywhere you look and fascinating history and architecture in abundance.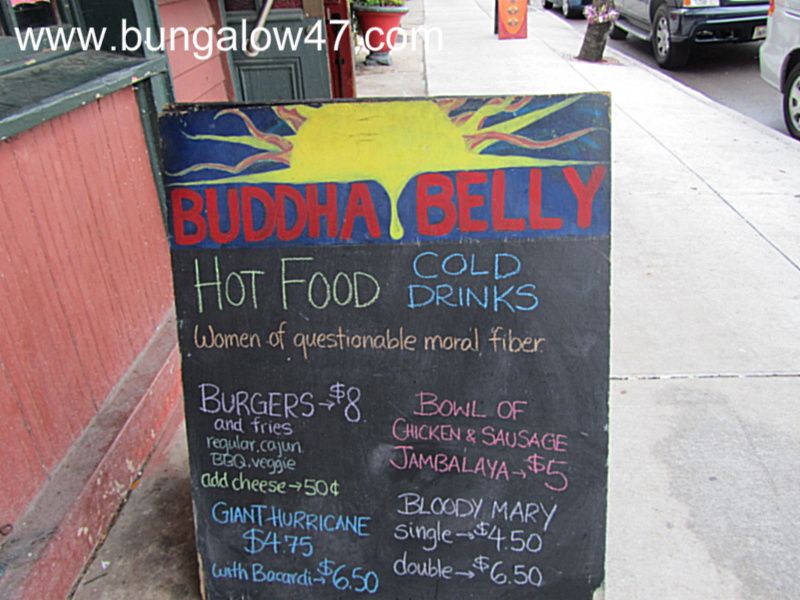 And don't even get me started on the food! I could go on and on, but it all got me really thinking about color and I couldn't help but wonder how we all could take a page out of the NOLA coloring book. Where most cities are cloaked in beiges and tans, I have to ask: what are we afraid of?
Adding bold color
Let me back up a bit to my point of reference. I was born and raised in Southern California (this explains why I call people "dude" all the time), outside Los Angeles, not a shy place indeed. But to stereotype, people on the coast come from one of two color theories; they are either "so into the pale colors of the beach dude", namely sand, gray and white with touches of blue, or they are "trying to keep up with their (boring) neighbors" who are over decorated with brown and tan. Stimulating, I tell you. But ever since I was born with eyeballs, I have always had a sense of color. I need it, I crave it, and since I don't drink, I guess you could say 'it is my drug'. So when I (non-drunkenly) stumbled into the city of color last weekend, I felt like I was home! I am sure there is no one there who has only beige inside their house, so I came up with a few ways that you can hopefully be inspired and dip your toe into the pool of color.
Color can be fun
Before you start going crazy, let's classify what I mean by "color". I am talking purple, bright green, red, sunshine yellow, teal, orange, hot pink and any other 'in your face' color you can think of. These colors have power and soul and make you feel alive! So let's start small. If you are slightly color shy, let's begin by adding a vibrant pillow to the couch or a colorful throw rug in the kitchen (shameless plug: Bungalow 47 sells Dash and Albert rugs that are perfect for this).
Maybe you can paint a frame or add a small collection of colorful vases. These are all pretty non-committal but might get you stirring a little. When you are ready to punch it up, paint one wall a hot color. Choose one that you see as you enter a space so it can become a focal point. Sherwin Williams paint has 'sample' quarts for $5, which is the same price as a grande latte from Starbucks, so you have no excuses. Add a smaller piece of upholstery (like a chair or ottoman) in a bright hue to continue the fun or repaint one piece of furniture to give it some POW'!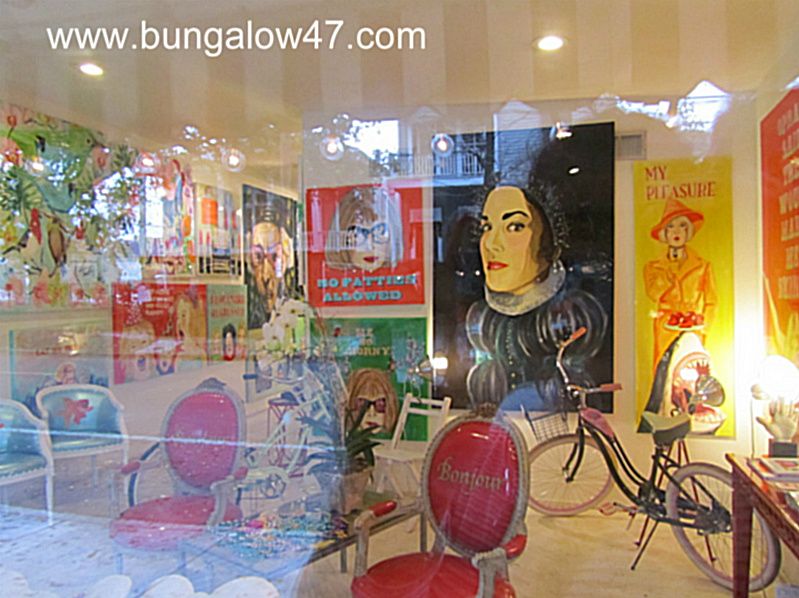 Be bold and try it
When you are ready to grab color by the…um, (mardi gras) beads, order that bright yellow couch you've been dreaming of, wallpaper a room in wild vibrancy, paint those kitchen cabinets something wonderful to keep you awake in the morning or commit to brightly colored appliances! There are worse things in life to be afraid of, and color is definitely NOT one of them!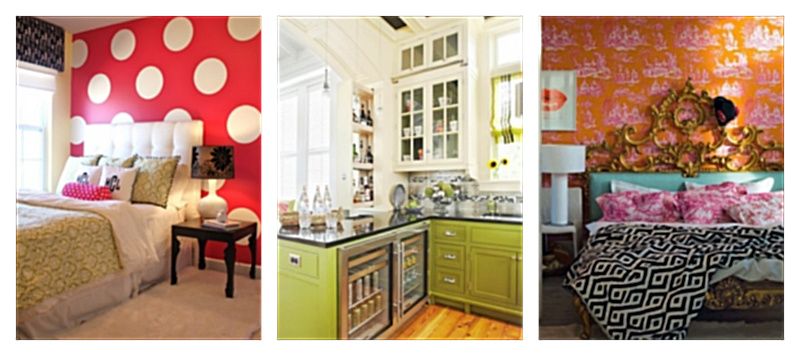 As for the craziness in NOLA, all I will say at this time is that I came home with a giant shopping bag full of beads, all that were earned most G-rated-ly, but I do have a strand that was thrown to me by the actor Will Ferrell from a balcony on Bourbon Street (he was in town filming a movie and apparently the sight of a celebrity sent everyone into an extra tizz!). If I could survive Bourbon Street the weekend of Mardi Gras, I'm not afraid of anything! Hmmm, I wonder if I could get my homeowner's association to approve me painting my front door bright orange? Happy Mardi Gras!
Be Happy, Jill